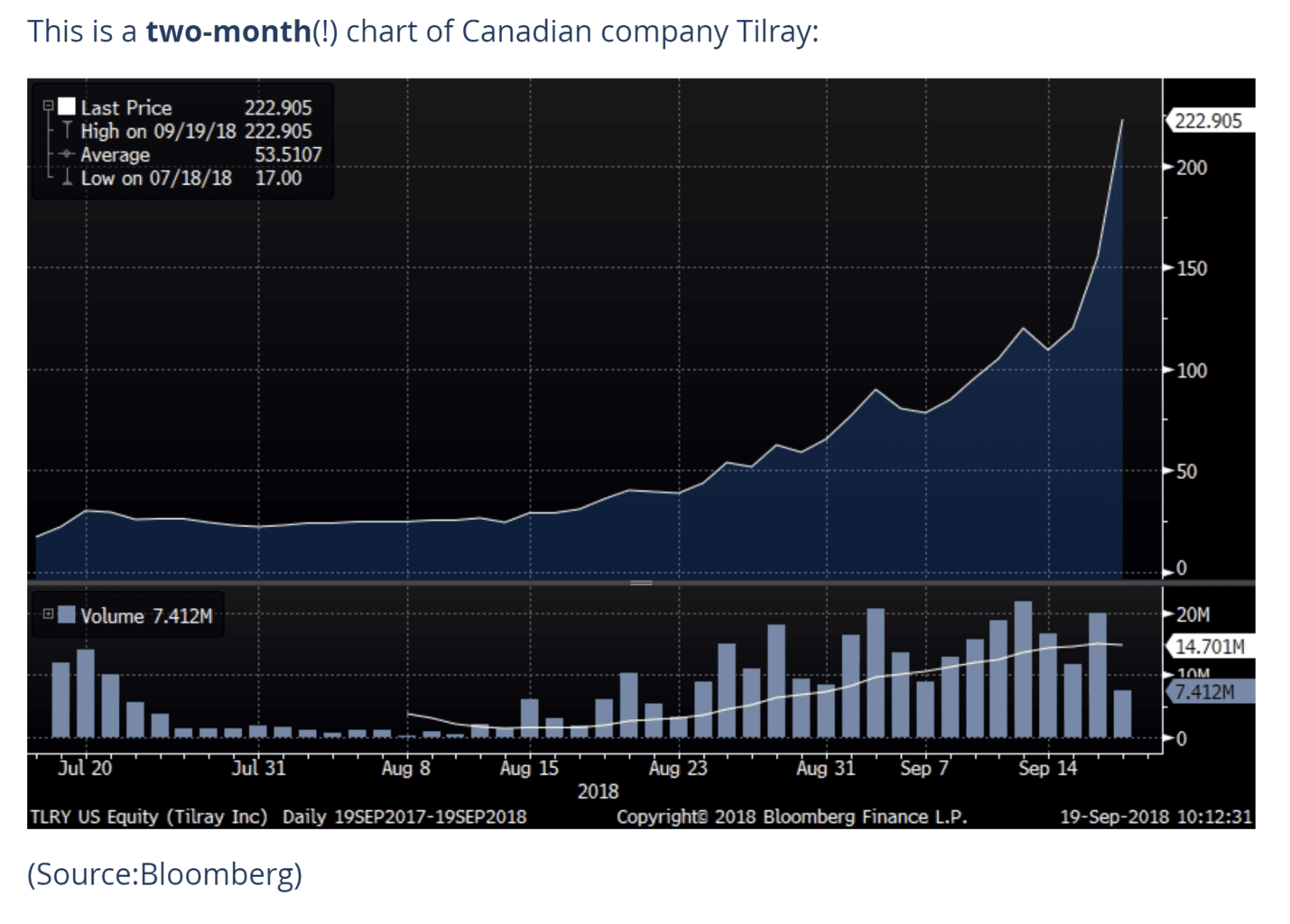 Up in Smoke – Marijuana Stocks Skyrocket
by Brian Sokolowski, CFA
Bluebird Wealth Management
"Should I buy marijuana stocks?" was the email I received from a client last week as many "pot stocks" seem to record double digit returns on a daily basis. The charts have gone vertical as traders and investors bid up shares in another red hot sector.  I took the opportunity to do some deeper digging into this suddenly intriguing industry. Here is a brief summary of my thoughts.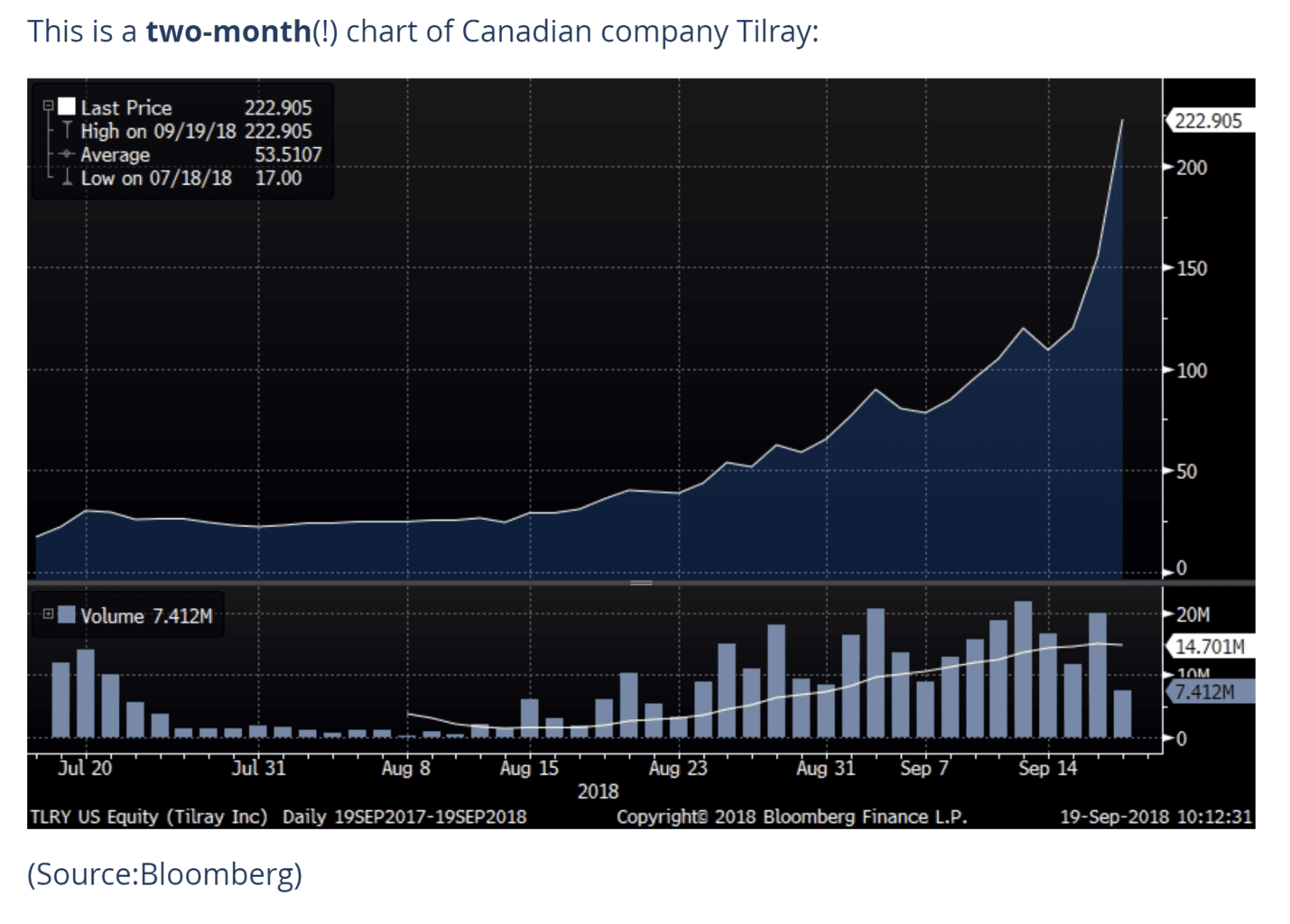 What is moving the marijuana stocks?
Despite my caution when I see price charts making parabolic moves, the future does indeed appear bright for the industry. There is growing acceptance around the world for both medical use and, critically, the much larger recreational use market. The stock prices are reacting to significant developments in the industry. Major announcements are occurring at a rapid pace, including:
-Canada approves recreational marijuana use nationwide (June 21)
-FDA approves first cannabis-based drug in the US (June 25)
-Constellation Brands makes $3.8 billion investment in Canopy Growth (August 15)
-Coca-Cola is reportedly looking to partner with Aurora for cannabis beverages (Sept 17)
-Tilray was approved by the FDA to import cannabis into the US for a clinical trial to treat medical tremor (Sept 18)
Critically, the opportunity for investors to tap into something truly new is rare in investment management. Sure, there is innovation everywhere we turn, but it is often incremental and measured in small changes to growth rates. The marijuana industry appears poised to potentially go mainstream in huge swaths of the world across a multitude of applications, and has the potential to meaningfully increase growth rates in some currently stagnated markets.
Massive potential market size
Canopy Growth Company estimates the global medical marijuana market to eventually reach $180 billion per year, and pegs the current Canadian Regulated Recreational industry at $5-9 billion per year. One would think the US regulated recreational market would be at least 10x the size of the Canadian market, or up to $90 billion. For comparison, the US beer market was $118 billion in 2017, according to Bloomberg data.
The US beer market has also generally been stagnant for the last several years – it is growing slightly in value terms (think high prices for craft beers), but shrinking in volume terms as beer loses share to spirits and wine, each of which have grown roughly 10% over the past 5 years, according to Bloomberg data.
Why does the future look so bright for marijuana companies?
Despite the title of this article, the answer is in alternative formats, not the smoking format. These formats include chewables (recreational and medicinal), food ingredients, and beverages. The latter category appears especially promising, and clearly caught the attention of one of the largest beer and spirits producers in the world, Constellation Brands, with its aforementioned $3.8 billion investment in Canopy Growth. Coca-Cola appears to be on the verge of its own investment. The industry touts several advantages of marijuana beverages over alcohol including no hangover, better liver health, and less weight gain (I'll leave jokes regarding the munchies to the reader).
So if the future looks bright for the industry, which stocks did I buy for my client?
I will pass on a direct answer to this question, and add that there does appear to be a bit of a mania underway currently, at least in regards to the publicly traded stocks. Significant money will be made in many parts of the industry as it grows in the US, including in the private space. Of course, a huge risk is a potential reversal of legislative momentum in the US. As for the larger public companies, valuations have become inflated as the stocks have performed incredibly well in recent months:
-Tilray (ticker: TLRY) increased over 1000% since its July 2018 IPO
-Cronos (CRON) increased 600% over the past year
-Canopy Growth (CGC) is up over 1700% over the past 2 years, and has more than doubled over the past month
The unit economics of each of these companies appears to be strong, with solid gross margin potential (>50%, and possibly much higher depending on the product) over the longer term. But even the company with the brightest free cash flow potential in the group in coming years (Canopy Growth is expected to record ~$100m in free cash in 2020 according to often-optimistic analysts) is trading at a 200x free cash flow multiple 2.5 years in the future. Finally, while brand will likely be important as the industry grows, as we are witnessing in the beer market currently, there is a good possibility that the marijuana market will develop in a fragmented fashion, defined by localization and low barriers to entry, rather than dominated by a few big players.
The industry appears to be here to stay, not a passing fad. Navigating the waters in public equity investments will be challenging, with plenty of opportunity – and plenty of pitfalls.
Bluebird Wealth Management, LLC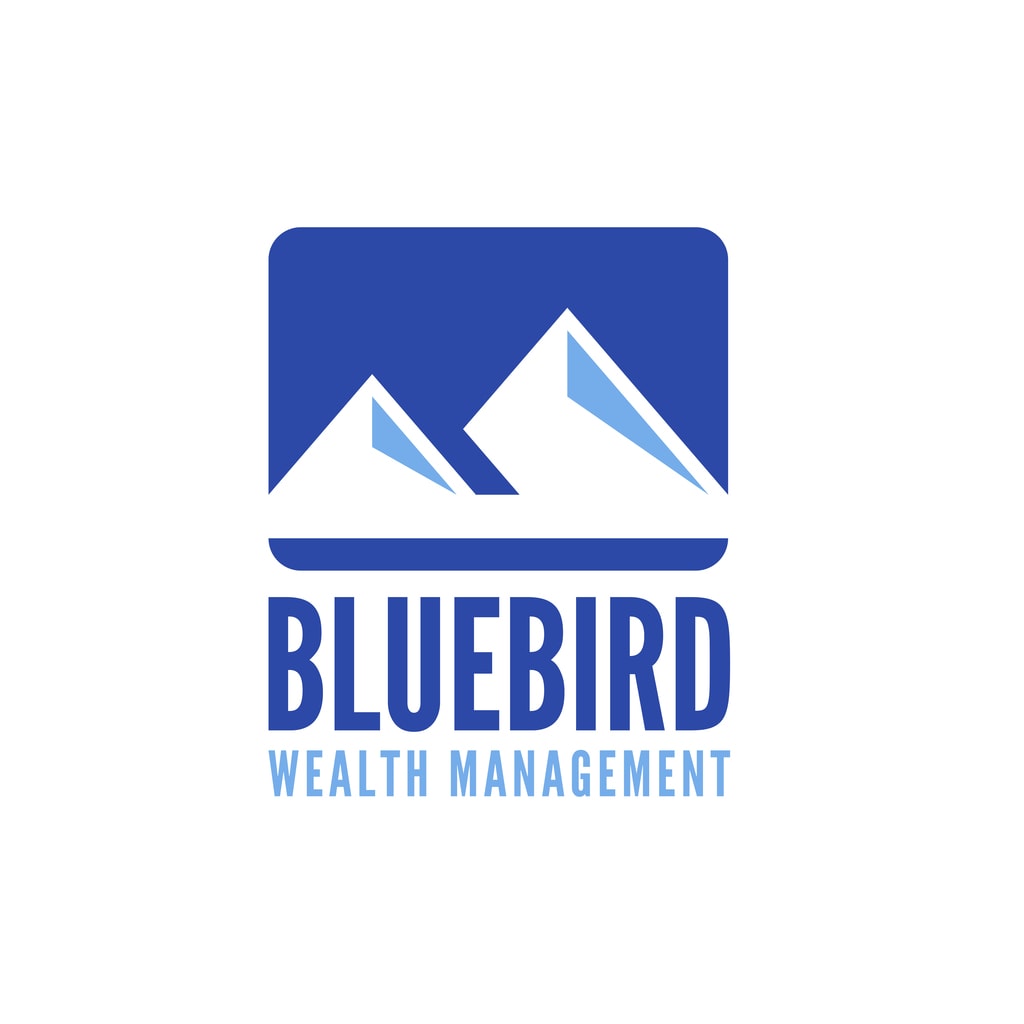 Medfield Office
(508) 359-4349
266 Main St.
Suite 19B
Medfield, MA 02052

West Newbury Office
(978) 775-1287
6 Felton Ln.
West Newbury, MA 01985
We serve individuals and families throughout the United States.

Bluebird Wealth Management, LLC